Quintessential Cultural landscape KONASEEMA DELTA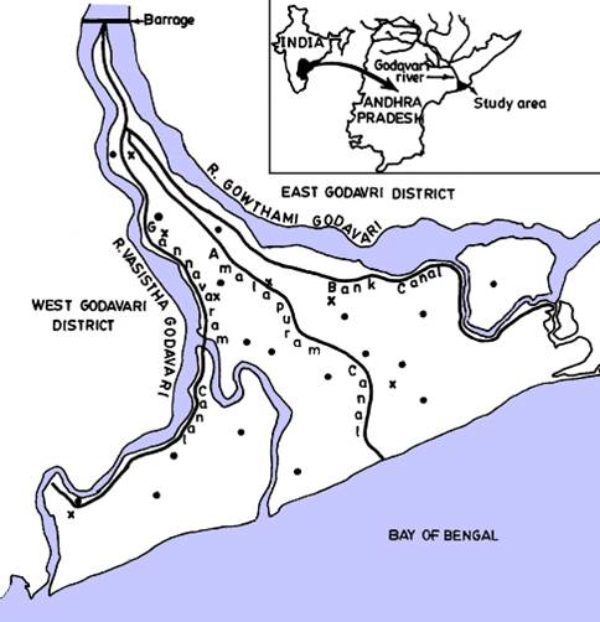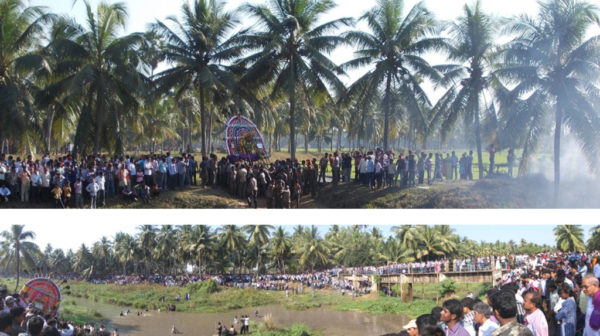 ­­­2nd APELA, Asia Pacific Environment Landscape Architecture Forum
organised by The Korean Institute of Landscape Architecture (KILA) and Seoul National University (SNU) on "Present and Future of Asia-Pacific Landscape Architecture"
Session Theme: Cultural Landscape
Quintessential Cultural landscape of Godavari riparian settlements of Coastal Andhra Pradesh, India
Bhamidipati Kiran*, GSV SuryanarayanaMurthy**
*Architect, Urban Designer, M/s.Kshetra, New Delhi, India. Email: kiranarchitect05@gmail.com
** Chief Architect of M/s.Kshetra, Hyderabad, India. Email: ihsrdm@gmail.com
"India lives in its villages". India is a significant contributor for rural population in South Asia. Indian villages follow ancient methodologies of town planning which divides the land into various parcels like streets, housing, agriculture fields around the settlement etc., maintaining scale and proportion for the buildings, front yards, court yards, and back yards based on the principles of sacred geometry guided by their ancestors. Indian towns were classified into Dandaka, Sarvathobadhra, Padmaka, Swastika, Nandyavarta, Prastara, Karmuka and Chaturmukha. Ancient settlements followed and maintained principles for their regulation and planning. Settlement patterns transformed over the period of time with changes in geomorphology of the place. The relationship between human and land is strong and holds a cultural & emotional value.
The principles and landscaping techniques have been studied using "Konaseema", a Delta Region in the Costal Andhra Pradesh in India. A delta formed by river Godavari and Bay of Bengal. The entire region is rich in coconut trees, and paddy fields.  It is one of most fertile lands of the east coast considered "The Rice Bowl of India". The village settlements are more than 800 years old that follow shapes recommended by vastu shastra, "Peruru Agraharam", a village in Konaseema followed a Chaturmukha (square grid iron) pattern stand out as an example. Over the years, they divided the land into parcels as per family structure but they have unique way of maintaining the backyards used for farming. Villages have the influence of the local climate, occupation, culture, beliefs and materials on the fine grained morphology of the settlements and its landscapes.  Traditional landscaping techniques are still maintained despite their counterparts opting for modern landscaping and architecture. The inhabitants of Konaseema are maintaining a self-sustainable life-style. Life revolves around the Land and its produce. "Prabhala Theertham" The Festival of Land a historical event held in Konaseema, celebrated by villagers where a procession crosses the paddy fields and streams showcasing their value towards the land.
There is a need to identify such types of cultural landscapes, besides certain principles they also creates a sense of identity for the space with environmental and cultural values. Strengthening the principles and relationship with the rural landscapes helps in the betterment of the environment and society.
Year:
2016
Paper presented at Venue of Seminar  and Country:
Seoul National University [SNU]
Prepared For :
2nd APELA, Asia Pacific Environment Landscape Architecture, Seoul National University
Research Team:
Bhamidipati Kiran, GSV Suryanarayana Murthy
Lead author / Project Architect:
Bhamidipati Kiran